Your local Milpitas AAMCO Transmissions and Total Car Care provide you with Expert Auto Repair and Maintenance! At AAMCO we are the expert mechanics you need when you're looking for Car Repair and Maintenance. We have been in the industry for over 50 years and have seen about every issue come through our door. We are thorough with our work, honest in our communication, and competitive with our pricing. Schedule an appointment online today!
Our Expertise Saves you Money, Our Warranty Protects Your Repairs.
Our Expert Mechanics at AAMCO have you covered on everything from transmission repairs and maintenance to vehicle tune-ups and everything in between. Our expert mechanics can handle brake repair, exhaust and muffler repair, radiator and cooling system repair, suspension repair, factory recommended maintenance, car AC maintenance, and battery replacement as well. You can be confident that you are getting expert service because AAMCO has earned a reputation for quality and trust by taking care of vehicles for over 50 years. When you need a quality Auto Repair shop near you, AAMCO is the obvious choice.
AAMCO Vehicle Courtesy Check
We have a large checklist of items to comprehensively review your vehicle symptoms. We are confident in our abilities, so we provide this free of charge.
Warranty on Auto Repair Work
We stand behind our work with AAMCO's Nationwide Warranty to protect your repairs.
Fair Pricing, Honest Mechanics
We've been in the transmission game long enough. We know what we're worth and we know what the other guys are doing – at AAMCO we are the transmission repair experts. We fix it once, fix it right, and at the right price.
Extended Warranties Accepted*
We work with the majority of your vehicle's extended warranties. Give us a quick call to make sure we accept your warranty.
The Best Auto Repair Mechanics
For the best Auto Repair experts in the industry, you can trust your local AAMCO service center to take care of your car maintenance needs.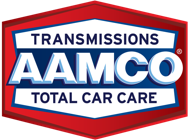 Locally owned and operated by Omar and Octavio Fierro
4 Reviews
OUR ADDRESS
1652 S Main St, Milpitas, CA 95035
View Map
hours
Monday - Friday | 08:00 AM - 05:00 PM
Saturday | Closed
SCHEDULE APPOINTMENT